If you want to buy hidden cameras, then there is a wide selection of hidden surveillance cameras available for different needs.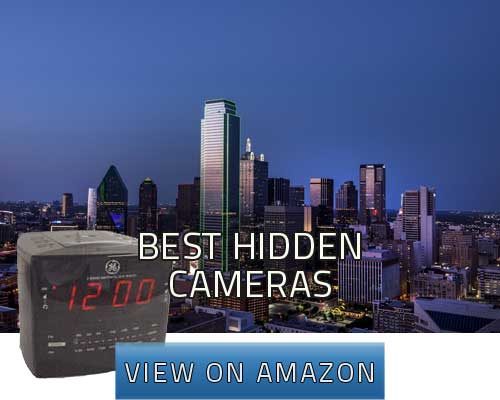 ✅Have a look at the different small surveillance cameras that's available here.
Some of these cameras are wireless and signals will penetrate 2-3 walls so that you can easily record all the action at a safe distance.
Most camera are hidden in objects that you see every day.
These objects are placed in plain sight for everyone to see.
Nobody would suspect that an innocent looking object could be watching their every move except of course if they make use of bug detectors.
You can also buy small hidden cams that can be hidden in various places and if you are looking for hidden spy cameras for sale, then you can purchase them here.
A small surveillance camera is perfect for use by private investigators, law enforcement and for covert operations.
If you are looking for a hidden camera for a car, see a list here.
While there are legal uses for these secret cameras, please make sure that you use it legally.
Best Hidden Cameras Reviews
Updated February, 2018
✅Power Bank Hidden Spy Cameras With Audio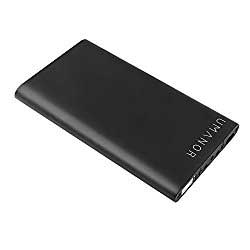 Small hidden cameras like this can actually be used openly or tucked away somewhere where no one else will notice it.
This must be one of the ultimate spy cameras that is available today for secret recordings!
This WiFi hidden camera actually doubles as a real power bank so that you can place it anywhere where you would normally charge your cell phone.
This unit is very small, stylish and lightweight.
The power bank can charge both Android and Apple Phones capable of being charged by a power bank.
Consumer reports and reviews are good so the choice to buy this camera should be an easy one.
✅Get more details, high resolution pictures as well as the price.
Positives
Hide it or use openly.
Motion activated.
Video and audio.
Negatives
Some units may have hardware issues.
No night vision. Can record only in dim light with help of two led lights.
✅Photo Frame Hidden Camera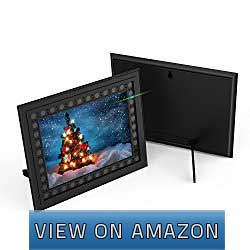 This amazing camera is basically undetectable as nobody would suspect a spy camera hidden in a photo frame.
The beautiful frame will also enhance the look of your home and you can place any photo you like inside.
The night vision capabilities of this spy camera are very advanced and does not require extra light.
The night vision range is 15-25 feet (4.6-7.6 meter) and you will be able to record video in total darkness.
This spy camera is great for secret surveillance purposes.
Place this small hidden spy camera anywhere you like and record all the action night and day.
✅Have a look here at this hidden spy camera and see more photos, reviews, ratings and consumer reports.
Positives
Night vision.
Motion activated.
Camera virtually undetectable.
Negatives
Battery can be problematic.
✅Smoke Detector Wireless Hidden Camera for Home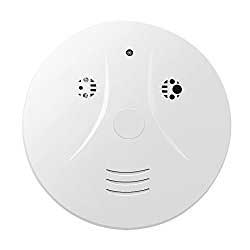 This is a popular spy camera that looks like a normal smoke detector and can be placed against a wall or at the top of your ceiling.
This wireless camera can be controlled with a remote control up to 15 meters (49 feet) away.
This is not a wireless spy camera that can be controlled with a smartphone app, but it is still popular due to the fact that it is very covert.
The motion detection function of this video camera will ensure that your battery lasts longer and will therefore use less storage space.
It is a pity that this camera does not have WiFi capabilities but it is still a useful hidden spy camera that is ideal for home use.
Uses a battery that is rechargeable.
✅More info, consumer reviews and reports here.
Positives
Good place to hide camera.
Price
Negatives
No night vision.
No WiFi.
Have a look at our top 3 wireless spy cams with good consumer reports and reviews.  Updated February 2018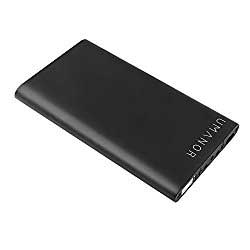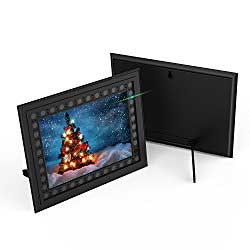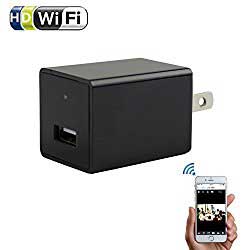 Hidden Clock Radio Camera 
This clock radio camera is perfect for any room in the house and basically can be set up immediately without too much problems. More info here.
Wall Clock Camera
A wall clock camera is perfect for watching every room without arousing any suspicion at all.
Outdoor Rock Cameras
This is an Interesting place to hide a camera.
You will never guess or notice that there really is a camera hidden inside this rock.
This rock camera is a little bit pricey for our taste but this outdoor camera can be placed almost anywhere you like.
Unfortunately, it does not have the ability to record at night but it can prove useful when other outdoor cameras are vandalized or stolen for example paintball game cameras. More info here.
Hidden Cameras With Audio (Headset)
This is a headset mini camcorder earphone with Bluetooth.

Worn on the body and works like a normal earphone that can play back music. Record video and audio covertly.
When you are looking for spy equipment and hidden cameras for your home, make sure that you choose the best as reviewed here.
Related Articles:
Read more about home surveillance cameras here.
Small wireless spy cams – Keep tabs on your housekeeper, nanny or simply place it on your body and walk around with it to record everything you see. Ideal for covert surveillance.