It's a pity that we all have to deal with crime.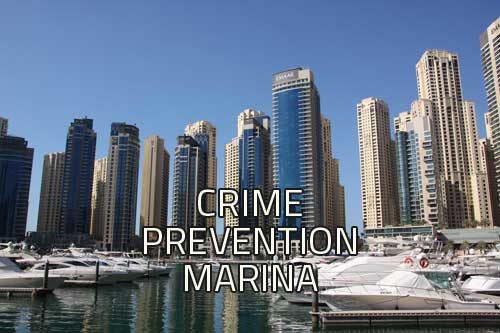 No matter where you are, there's always the possibility that someone would try and steal your belongings.
Your boat or yacht is no exception and you should make sure that your belongings are secured.
The problem is that you are not always available to watch your boat or yacht and therefore you should take extra security measures to protect your property.
Some Crime Prevention Methods
✅Install a CCTV Camera
On of the best methods to prevent crime at your marina is to install a CCTV camera that is highly visible. Its an effective deterrent, since criminals will think twice before doing something illegal. Yes, it could be expensive, but you could try and get all the yacht owners to share the cost.
Hire Security Guards
If CCTV is too expensive, the second best thing is to hire some security guards for 24/7 surveillance. Once again, you could get other yacht or boat owners to share the cost. If that is not an option, see if you can get someone who stays in the marina permanently to look after your property.
Lock and Mark Your Valuables
Make sure that you lock your boat or yacht properly and don't keep any valuable items in your yacht.
Sometimes, no matter what precautions you take, there will still be theft, so mark all your valuable items (those that you can't remove) with something like an ultraviolet pen so that the markings can easily be identified under an ultraviolet light.
Also, make sure that you write down all the serial numbers for insurance purposes.
✅Install Spy Cameras
If you need evidence and want to see who the perpetrators were, you could install small wireless spy cameras.
They are small enough to hide and can easily provide you with the evidence you need.
If you want to prevent crime at your marina, take some preventative measures as mentioned here.